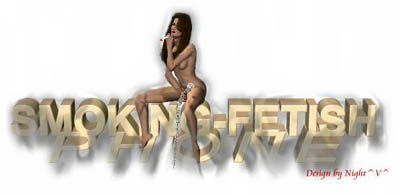 Welcome to SMOKING FETISH PHONE...
the original home of smoking fetish phone sex!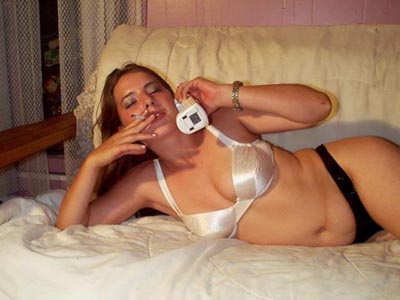 TALK WITH SMOKING WOMEN!
TOLL FREE 888-737-6653
Long-time users of this smoking phone sex service will notice a new, toll-free number.
That's because new ownership has taken over Smoking Fetish Phone.
There's now a larger group of smoking women ready to talk to you.
They all love to smoke, love to talk about it, and love guys with the smoking fetish.
Here's an email we got from one long-time user right after his first call to us:

"I just finished a (too short) smoking fetish phone sex session with Marissa, using the new company.
It was terrific. Marissa was intelligent, knowledgeable, honest and sensitive.
I couldn't have asked for more and will definitely try to speak with her again."

We hope you'll give us a call soon - we're here 24 hours a day - and experience our service!
If you want smoking fetish phone sex with a real-life smoker, no problem.
Our girls are good at it.
But if you just want to talk to a smoker about things like:
"What brand do you smoke? How much a day?"
"How old when you started? What did your mother say?"
"Can you french inhale? Do you like white or brown filters?"
"Have you smoked 120s? Cigars? Do you smoke during sex?"
That's fine too!
What makes us so different? We don't just have an extra phone number that we assign to smoking fetish phone sex.
We're not one of those anonymous phone sex companies, that just assigns a call to "the next girl in line." We won't say "huh?" when you say you have a smoking fetish. And our women aren't sitting in a big room, filing their nails while they're reciting meaningful lines like "c'mon baby, give me all ten inches, ooh, you're so good, lover."
We're a small phone sex company that specializes in fetishes, particularly the smoking fetish. We don't hire desperate job-seekers from a want ad in the local paper. We only hire girls who understand and enjoy fetishes, and want to talk about them and explore them. And we have a group of smoking women who want to talk to guys with a smoking fetish.
When you call us, you're not going to have to explain what the smoking fetish is about, what you're looking for, or why you have to talk to a smoker. And we're not going to assign your call to some non-smoker just because she's "next."
We know what the smoking fetish is. You won't have to explain it - we understand it. The girls who will be handling your calls smoke, and they love to smoke.
The bottom line: most of our calls are repeat calls. That's because we work hard at what we do, to make sure our clients are satisfied. And it's why our motto is "Get fucked, not screwed!"
TALK WITH SMOKING WOMEN!
TOLL FREE 888-737-6653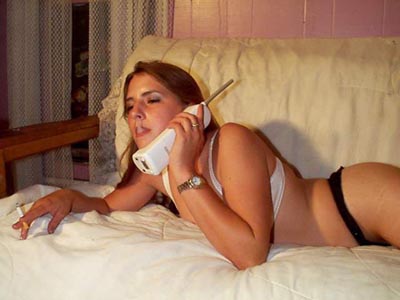 OK, so how does it work?
It's simple. You just call us and tell us you want to talk to a smoker - you don't even have to tell the operator that you want smoking fetish phone sex - there's no need to be embarassed. But, the more you can tell the operator about the type of smoker and type of call you're looking for, the easier it will be to find your perfect lady.
After we take care of the credit card details, give us a minute, and you'll be connected to a smoking woman. And we pick up the cost of the call. (Don't worry, we never give out your phone number to anyone!)
"It is the smoking fetish phone sex line I have been searching for.
The operator knew exactly what I was talking about.
I was able to request the type of smoker, brand, and other things.
Not only was she able to get me the type of smoker I wanted,
she was also able to give suggestions.
She was even able to find me something for my special interest.
I have never found any phone service EVER even close to fulfill my smoking fetish.
If that isn't more than enough, the price is MORE THAN REASONABLE!!!!
I have paid 2X as much for a lot lot less.
I was completely amazed and very satisfied."
- email from a new customer
Why not give Smoking Fetish-Phone a try?
Whether it's for smoking fetish phone sex or just to talk about smoking,
we want to talk to you!
Call now! 888-737-6653
You must be 18+ to call.
We're always looking for female phone sex operators who have the smoking fetish, or who love to smoke ---
please feel free to email us for information!
---

Want more than just smoking fetish phone sex?
We have hundreds of smoking women - LIVE ON CAMERA!
Choose from free live shows or go into private chat where anything goes!
---

Must be 18+. Entertainment purposes only. Copyright 2012 HotSmokers.com.
A member of the Phone Sex Galaxy

.